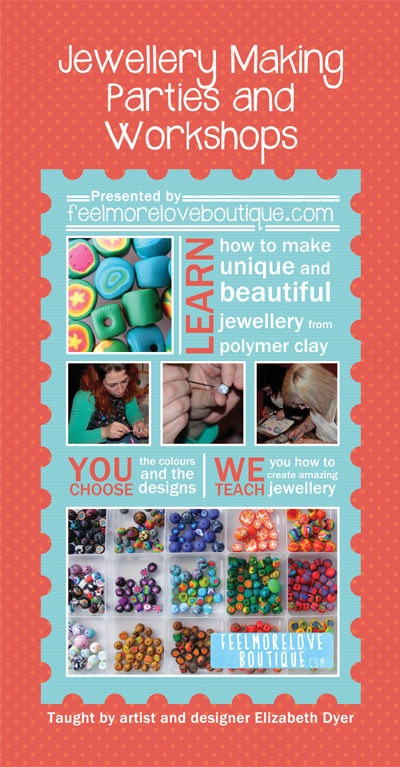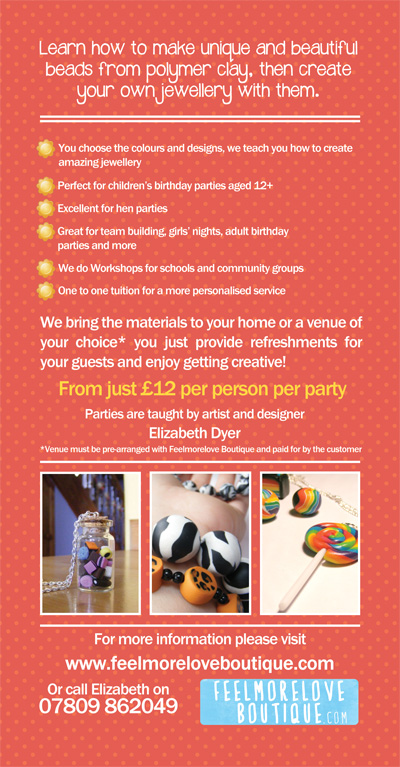 Elizabeth Dyer has over six years teaching experience and has been a practicing artist for 10 years. She has taught art, design and craft to people of all ages and abilities through workshops and courses at art galleries, in schools and at festivals. Elizabeth has a wealth of experience teaching those with special needs as well as neurotypical children and adults. Elizabeth also sells handmade jewellery here.
We bring all tools, materials and equipment.
Party venue must have access to a domestic oven for baking the clay.
Party venue should comfortably seat all participants. However, if we are coming to your home, after the demonstration, participants can spread out around the house. We provide a tray to work on. You can create in your living room, on the sofa, sat on the floor or at a table or worktop in the kitchen.
1 – 7 Participants: £160
8 – 11 Participants: £170
12 – 15 Participants: £180
CALL ELIZABETH NOW ON 07809 862049 TO BOOK